For as long as she can remember, food has played a vital role in Tasneem Shahani's life. Raised in Mumbai in a Muslim Dawoodi Bohra community, she spent her childhood sharing at least one meal with members of her family, on one large plate, she says. "In happiness or sadness, in fervor or sorrow, we [Bohra Muslims] live for food. Our food culture, even by regularly exchanging meals with our neighbors and families, has helped build our close-knit community, "says Shahani, 45.
However, when she moved to Kathmandu after her marriage in 1997, she had to leave her hometown and the company of family and friends, who reportedly always took the time to sit and eat together. .
But even though she was far from her hometown and still couldn't eat the food she grew up with, in the kitchen of her Kathmandu home, she made sure to cook her ancestral foods while preserving her culinary heritage.
"In my circle of friends, I was the one who loved to cook meals for our meetings and my friends loved the food I prepared. One day, out of the blue, my friends and family suggested that I start a restaurant business because I was really good at cooking, "says Shahani.
This suggestion awakened her Bohra soul (since the Muslim communities in Bohra are known for their talent for business), and in 2004 Shahani opened a small catering business from her home, thanks to which she started cooking for them. clients.
"At first I only had five dishes on the menu. Then when the business started to stabilize, I started selling ten items, the number gradually rising to 80 items over the next few years through word of mouth, "Shahani explains.
But it wasn't until 2014, along with his childhood friend Abbas Nalwala of King's Kitchen in Mumbai that his catering business morphed into a full-fledged restaurant, Tasneem's Kings Kitchen.
Now at his 70-seat restaurant, located in a renovated old Newa-style building in Pulchowk, Shahani serves delicious food – delicious biryanis, kebabs, butter chicken, gajar ka halwa and tikkas – that take hours to prepare and are all inspired by her. culture.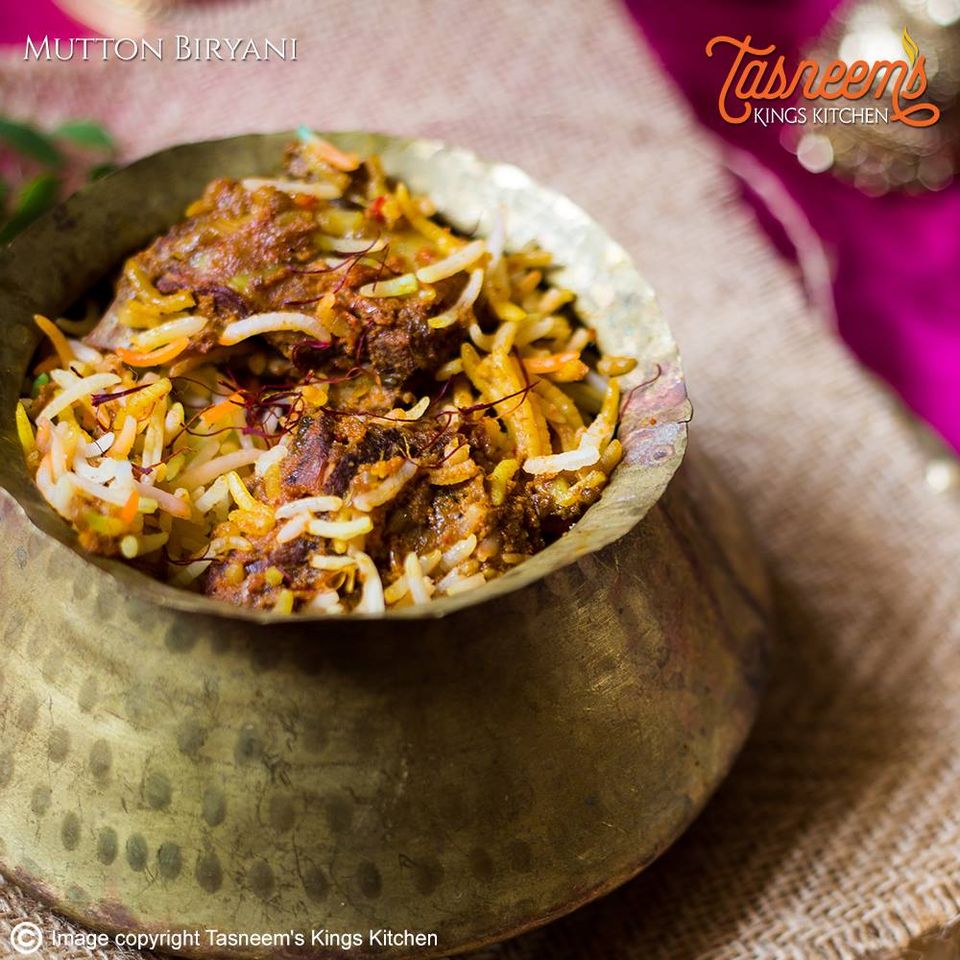 Photo Courtesy: Tasneem's Kings Kitchen
"I was sure my restaurant wouldn't serve the usual 'Indian food' and definitely not dishes like momo, chowmein and pizza, although most Nepalese look for them on the menu, as I had the intention to create a space where people could devour the flavors of my ancestral culinary heritage, "says Shahani, who also currently has a YouTube channel, where she shares her recipes.
However, the decision to run an all-Indian restaurant specializing in Mughlai and Bohra cuisine has brought many challenges, she says.
"Many Nepalese think that all Indian dishes are spicy and fatty," Shahani explains. "And this prospect first affected businesses. However, this is a misconception and after people got to know Indian cuisine better, there was an increase in the flow of visitors.
Kings Kitchen in Tasneem offers a range of Indian and Mughal dishes that take hours to prepare. And they're cooked with precision and love, says Shahani. While her attempt is still to serve the original and authentic taste of Bohra cuisine, slight modifications have been made to her traditional recipes, to cater to Nepalese taste buds, she says.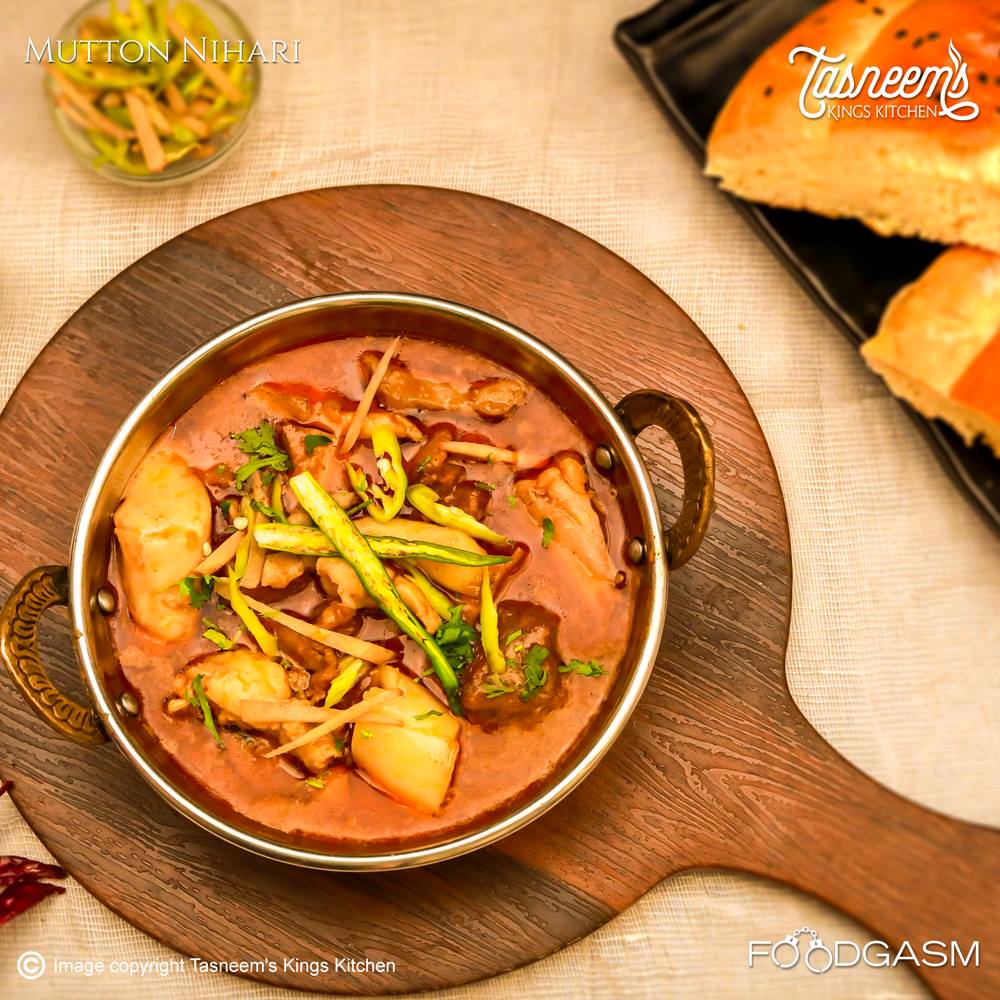 Photo Courtesy: Tasneem's Kings Kitchen
For example, the restaurant's signature dish, mutton nihari, a smooth, slow-cooked stew, is cooked with less oil here than the usual recipe, she says. "In Bombay, they say that if your hands don't have oil when you dip them in the nihari, it's not good enough. But here, the scenario is not the same. That's why we've made some changes to our recipe, "explains Shahani.
But his meals come at a price. For example, the price of chicken dum biryani is Rs 525 and the kebabs cost around Rs 500 which is expensive for middle class Nepalese. To justify the prices, Shahani says the prices are set based on the cost of the ingredients and the hours spent preparing the dishes. But to make sure her dishes are more affordable, she also offers take-out and take-out at minimal cost, Shahani says.
Despite the prices, people flock to his restaurant. Some come only to try Bohra Thali, a feast that offers people the experience of eating in the same way that Bohra Muslims do at home.
"We serve the same dishes they eat alongside each other on one plate," says Shahani.
In a grand tour thaal (plate), after everyone is seated, a chelamchi lota (a pot of water) is brought, in which the hands of those who are going to eat the meal are cleaned. According to Shahani, one of the most important labels for eating Bohra cuisine is that once people are seated together around the thaal, which can seat up to 8 people, no one has to get up.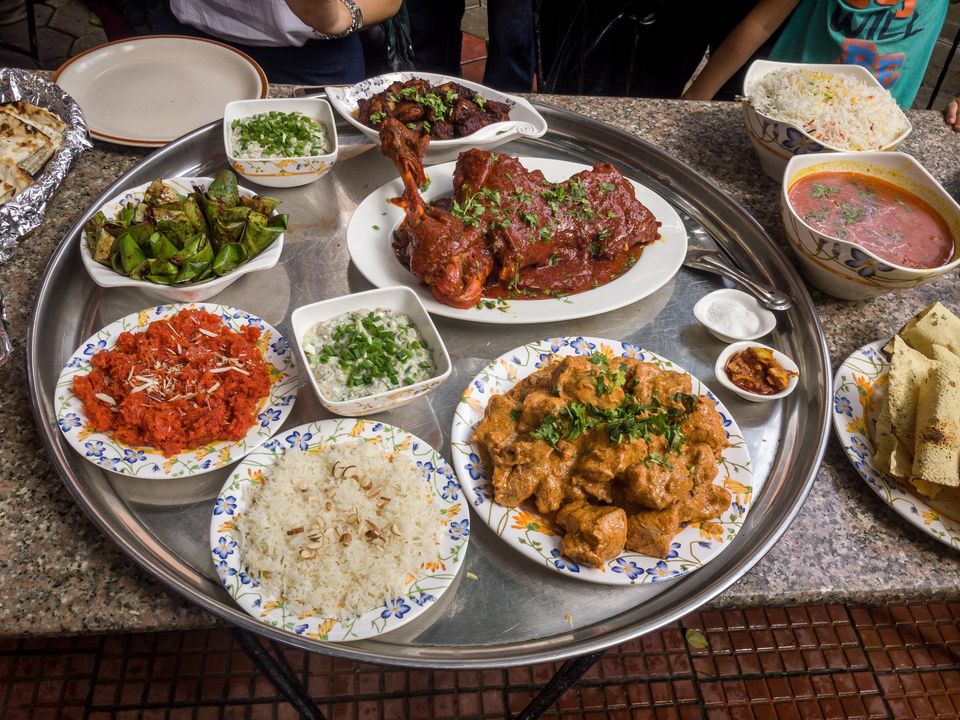 Photo Courtesy: Tasneem's Kings Kitchen
And before any food is consumed, a pinch of salt is put in the mouth by the participants, a tradition which Shahani says is followed because the salt is believed to cleanse the pores of the tongue, thereby cleansing the palate, helping people to get rich taste of food.
"Most of the foods and traditions of Bohra cuisine are cooked and eaten in a way that is primarily supported by science," says Shahani.
Unlike other cuisines, dessert is served at the beginning rather than the end, followed by 'kharaas', savory dishes, then the main course, consisting of rice, biryanis, rotis and curries, is served.
Meals can be heavy, as they are infused with strong spices and consist mostly of non-vegetarian dishes. she says.
"We also have a strict no-waste policy when it comes to our food," says Shahani. "That's why the next meal is only served after the previous meal has been eaten by people. "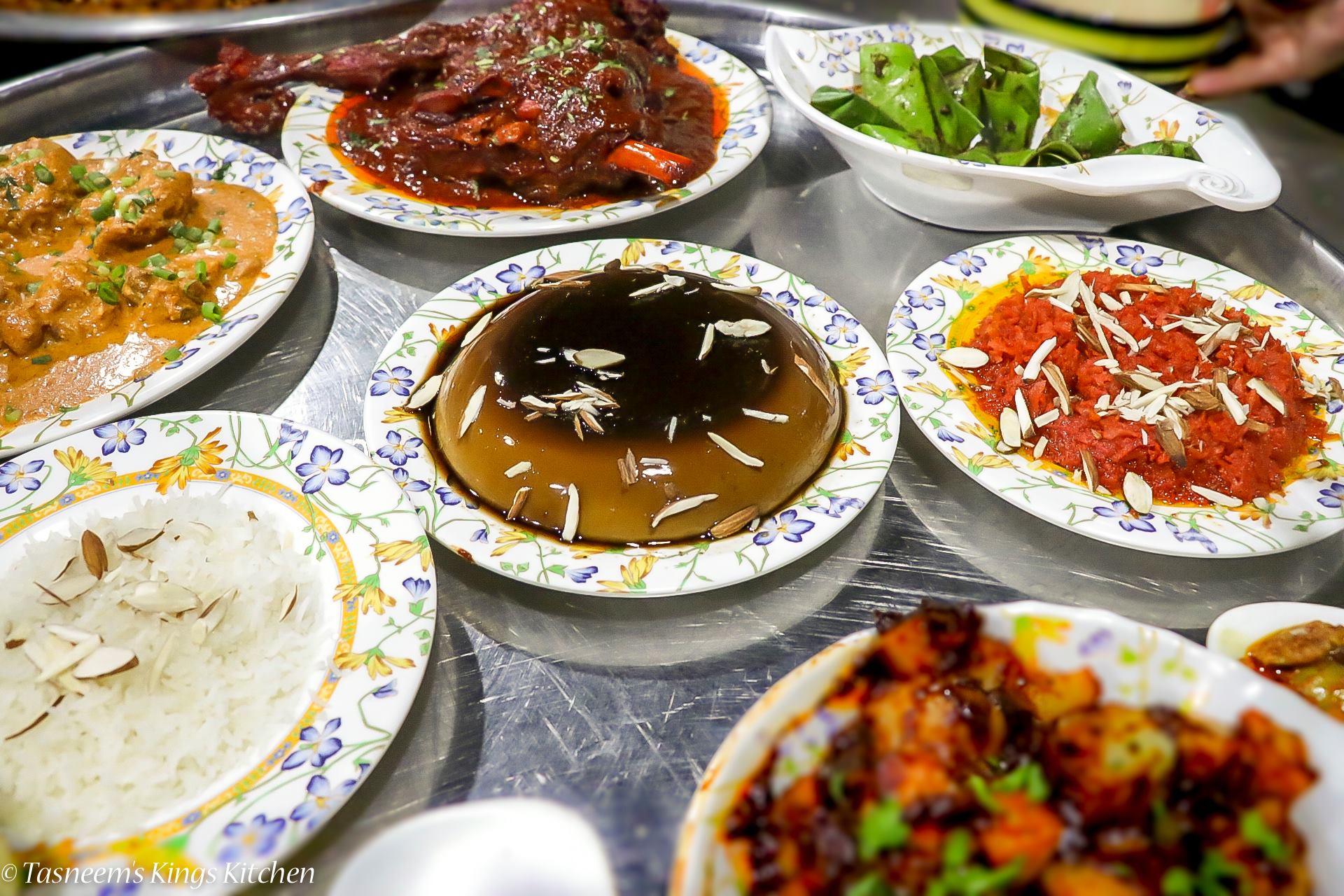 Photo Courtesy: Tasneem's Kings Kitchen
And all of these traditions, and especially her love for food, have been passed down to her through her culture and this has also shaped her cooking skills, she believes.
"The Muslims of Bohra are gentle and fun loving people. Likewise, their talent and love for cooking make them great gourmets. Everything I do is with love and passion using ingredients passed down to me from my ancestors, "says Shahani.
When one visits Shahani's restaurant, his love for his hometown is visible. There are posters of old Bollywood classics hanging on the walls, along with colorful lamps and a witty filmic menu, which reflect how dear his hometown is to him. Likewise, Shahani says she's so special in her recipes that she imports cash from her hometown and even offers new ones whenever she has free time.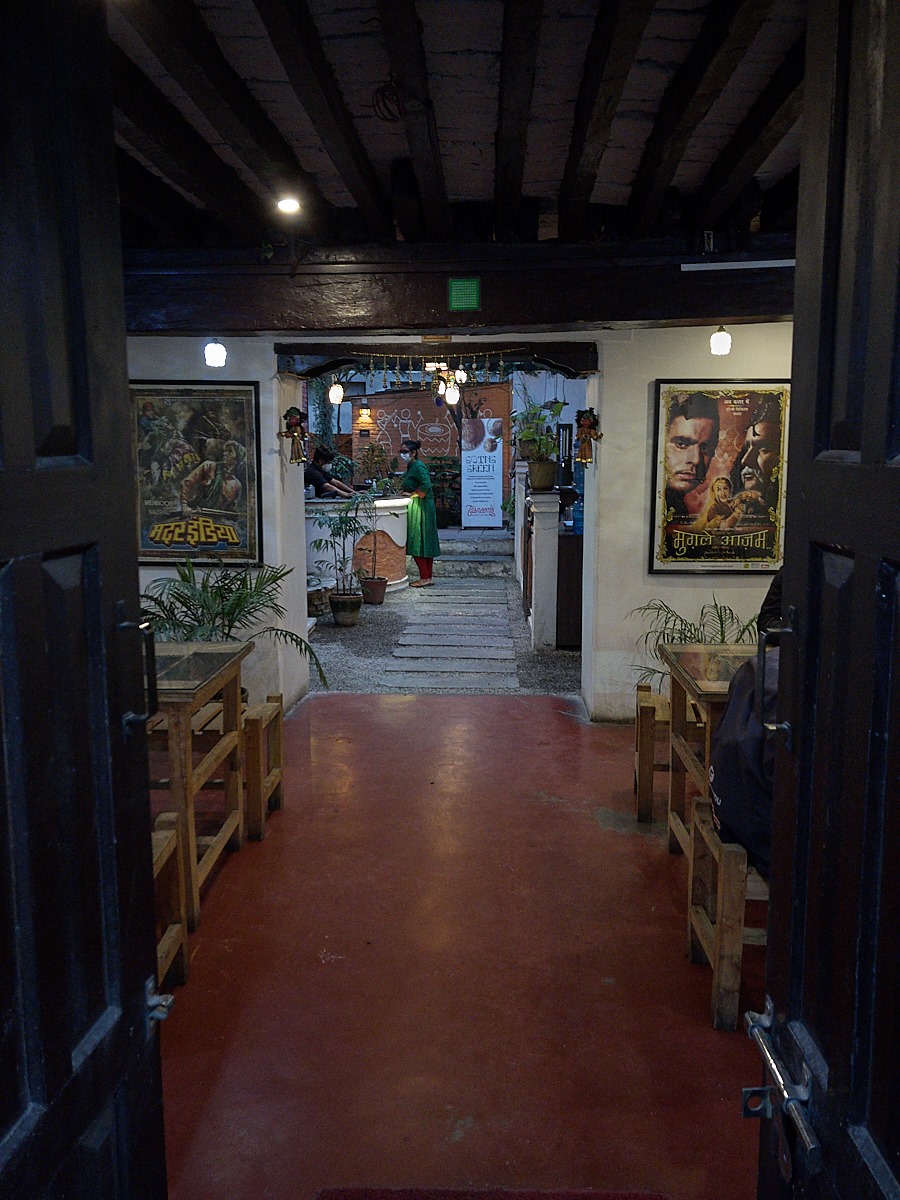 Photo Courtesy: Tasneem's Kings Kitchen
In its six year history, Tasneem's Kings Kitchen has seen it all. From the 2015 earthquake that destroyed nearby firefighters, traumatizing staff, to the economic blockade of the current pandemic. He saw good reviews and rude reviews. However, regardless of the obstacles, Shahani and the team spirit to provide guests with an authentic Bohra experience have not been left behind, she says.
"Running a restaurant is a 24/7 job. It's crazy, "Shahani says. "But the sheer joy and happiness of cooking and my passion for food motivates me to keep going and overcome any difficulties and serve good food to people. "