Poor quality food at the Beijing Winter Olympics..?

Allegations have surfaced that the food was bad at the Beijing Winter Olympics. The Russian athlete complained of crying every day due to poor diet. The Russian athlete has criticized the organizers of the Beijing Winter Olympics for their poor quality food.
Despite rising COVID-19 cases among sports personnel and athletes, China, which hosts the 2022 Winter Olympics in Beijing, is already facing various criticisms. In this case, the Russian athlete's accusation that the food provided to athletes affected by COVID-19 in sport is "inedible" caused a stir.Currently, organizers are being criticized for treating lone athletes unfairly. Valeria Vasnetsova, the Russian biathlon competitor, was charged with COVID-19 infection during the Beijing Winter Games. Valeria Vasnetsova has shared a photo of herself being served food at a remote hotel in Beijing. Inside there is pasta, potatoes, meat and orange sauce. She said for five days it was the same for breakfast, lunch and dinner. As she takes the food she left for herself in the secluded hotel outside her door, she notices that the boxes left outside the other rooms in her hallway are different.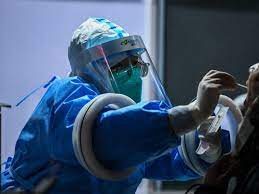 The doors are labeled with signs to distinguish people working in the Olympics and Games. The Russian athlete said the food served to non-athletes was different and there was bad food in the box for athletes. She also shared details of the food given to her with her team doctor, who tested positive for COVID-19 and was isolated in the same hotel.
She said the team doctor was given fresh fruit, salad and prawns with broccoli. According to The Associated Press, Russian biathlon team spokesman Sergei Averyanov assured that they would receive excellent food and training arrangements for training would be made soon.